Tình Trạng : NEW 100%
Xuất Xứ : Chính Hãng
Bảo Hành : 24 Tháng
#
Optimized for MMO and RTS gaming
Vengeance M95 is designed for the complex demands of massively multiplayer and realtime strategy games. It offers easy programming, 15 intelligently positioned buttons, and onboard storage for unique button setups for each game.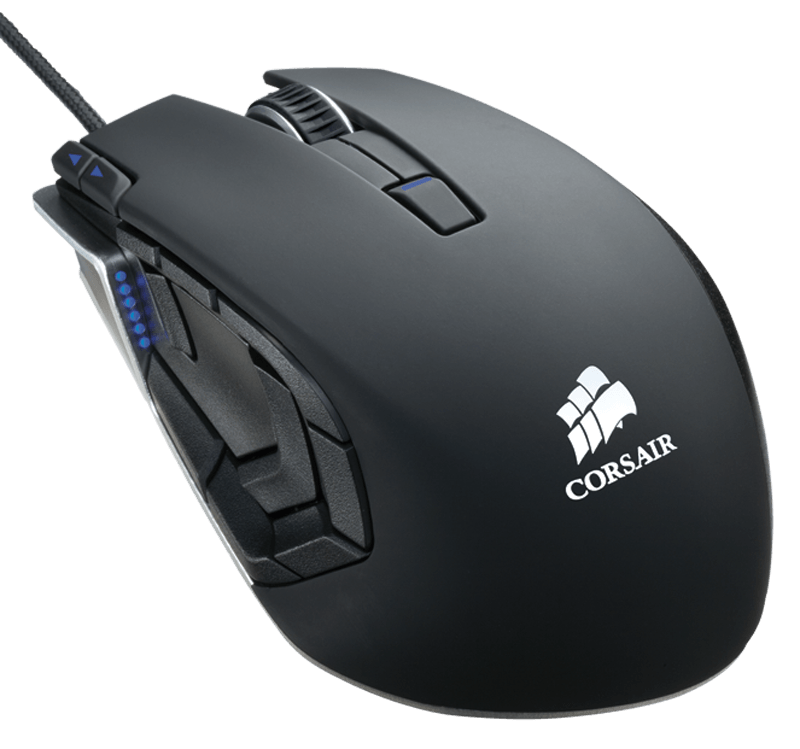 Highly accurate tracking
The advanced 8,200 DPI laser sensor is designed to give great performance, even on not-so-great surfaces.
Comfortable for hours of play
The lightweight aluminum frame is wrapped in soft-touch materials, so you can focus on your game, not on the gear.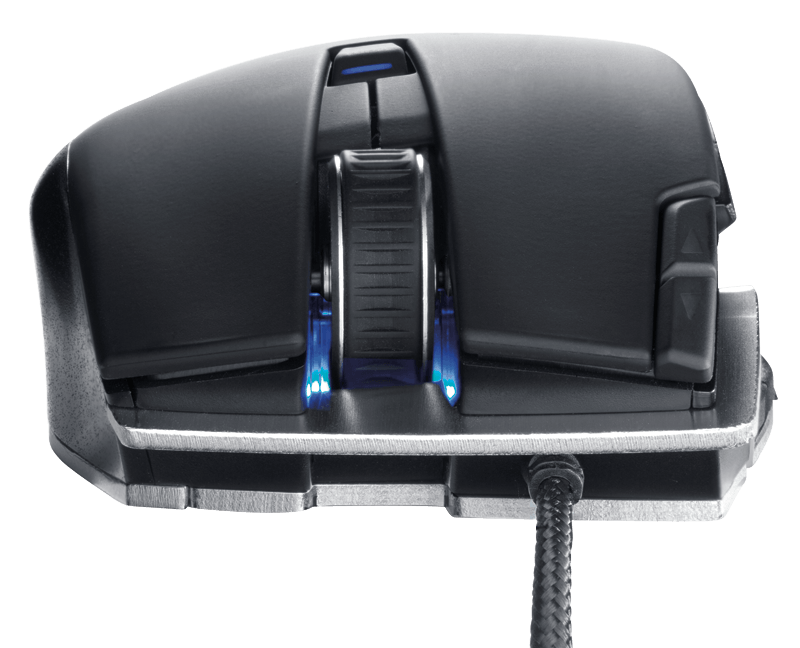 15 intelligently positioned buttons, including nine macro keys
They're arranged and tuned for intuitive operation without compromising your grip, so you get almost effortless access to your frequently-used abilities, macros, button combinations, and spells.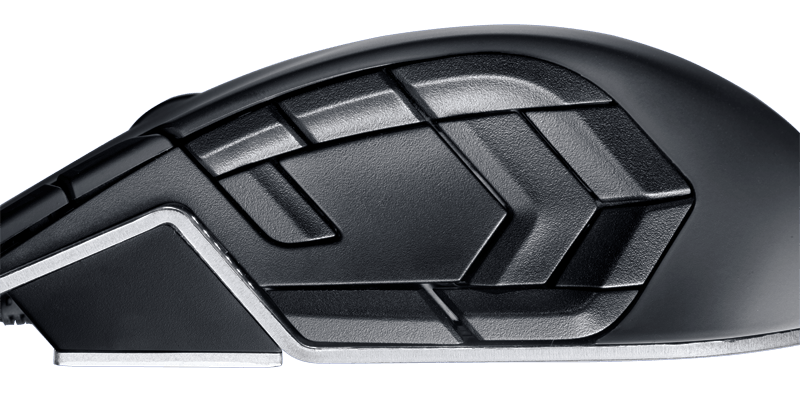 8200 DPI laser sensor
Ultra-high sensitivity for precise tracking and control.
Aluminum unibody design
The aluminum frame combines high rigidity with low weight, and provides optimal mass distribution.
Selectable response time
You can tune the performance for your desktop surface and playing style by choosing between four response time: 1000Hz, 500Hz, 250Hz, or 125Hz (1ms, 2ms, 4ms or 8ms).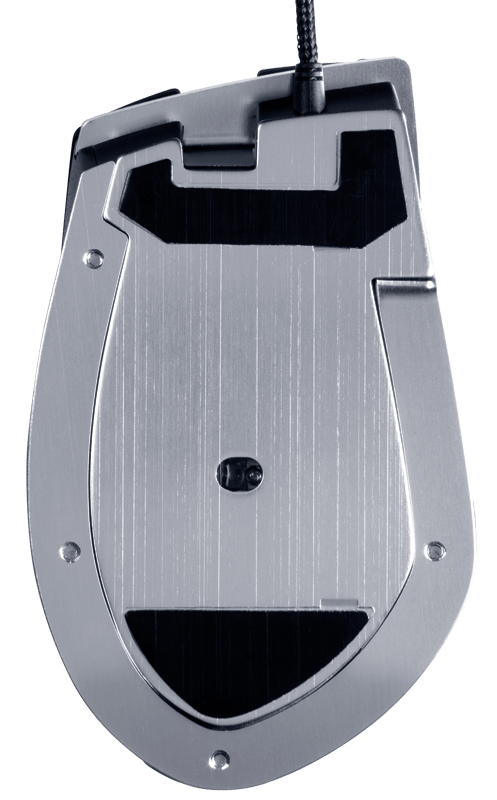 Onboard profile storage
Once you've set up your button configuration and other parameters for each of your favorite games, you can quickly toggle between profiles directly from the M95. Since they're stored on the M95 itself, you don't need to repeat the setup process on each PC you play on.
High-mass scroll wheel
The solid metal, rubberized scroll wheel doesn't just feel great — it gives you the precision you need when selecting weapons. Precise tactile feedback and accuracy help make sure that you select the right weapon every time.
Switches rated for 20 million clicks
They provide the durability you need for the long run. You probably won't click them 20 million times… but you could if you wanted to.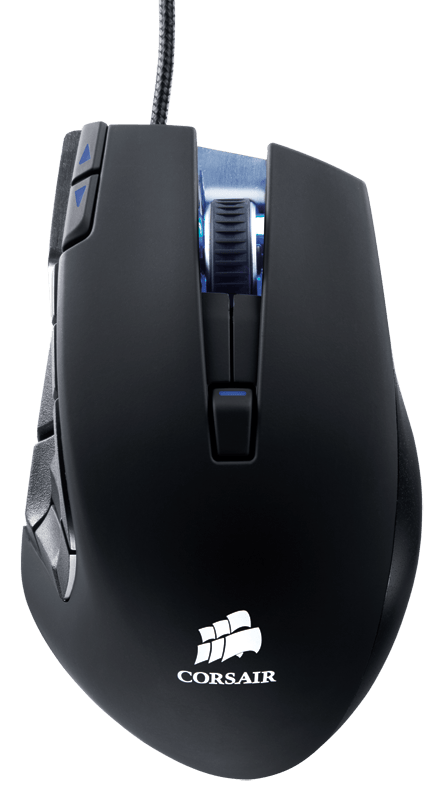 Soft-Touch materials
Surfaces are textured and have just the right amount of give for outstanding comfort.
PTFE glide pads
M95 is designed with low-friction contact points for swift, precise movement with minimal effort.
Automatic surface quality detection
The laser sensor automatically grades the reflective quality of your playing surface and adjusts its operation accordingly.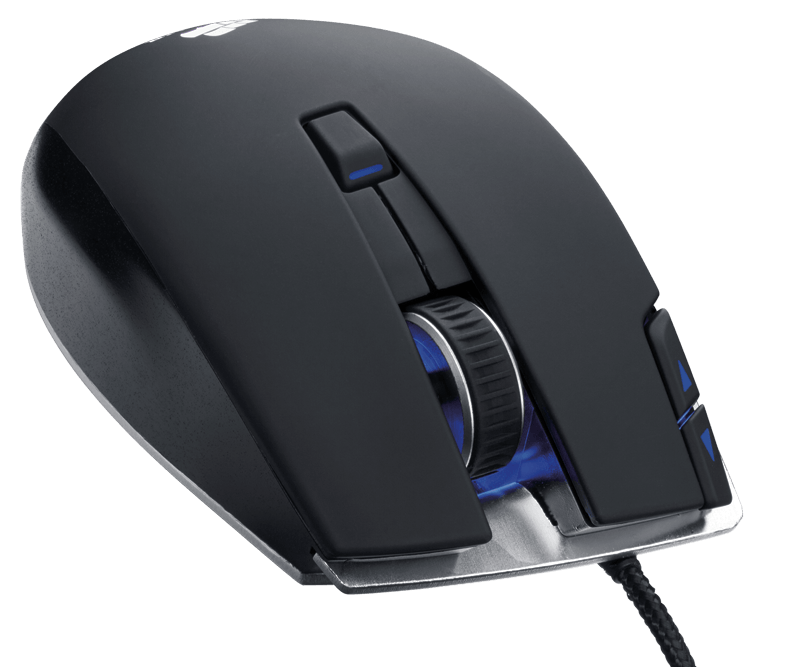 Corsair Vengeance: Designed for performance gaming
The gear that brings your gaming to the highest performance
Incredible responsiveness. Precise accuracy. Customizable, reliable controls. Intelligent design. The smallest details and the highly crafted refinements that make all the difference. Vengeance gaming peripherals aren't typical gaming devices, but elite mice, keyboards and headsets that allow you to perform at your highest level. Brought to you by Corsair — people enthusiastic about performance gaming.
The Corsair Advantage
With a long history of building enthusiast-grade memory and components, we've earned a reputation for quality, compatibility, and performance. Need help? We're available by phone call, email or web forum.
---
Contents and Specifications
Package contents
Vengeance M95 laser gaming mouse
Warranty Card
✪

Tình Trạng
New 100%
✪

Xuất Xứ
Chính Hãng
✪

Bảo Hành
24 Tháng